Yes, ladies, today is our day! :D
Today, March 8th, is the International Women's Day, celebrated by countries around the world. The day gives special opportunity for general celebration of respect, appreciation and love towards women, and also special opportunity to celebrate women's economic, political, and social achievement.
According to United Nations (UN),
International Women's Day is the story of ordinary women as makers of history; it is rooted in the centuries-old struggle of women to participate in society on an equal footing with men. In ancient Greece, Lysistrata initiated a sexual strike against men in order to end war; during the French Revolution, Parisian women calling for "liberty, equality, fraternity" marched on Versailles to demand women's suffrage.
Getting to know 'Gender Equality'
Gender equality is not only a very basic human right. It has also enormous socio-economic influences to the society. Empowered women can fuel thriving economies, spur productivity and growth. They can help overcome social problems such as poverty and hunger. According to ONE.org, women in Africa are at the forefront of AIDS vaccine research! Empowered women also have major roles in creating better future generation. Educated women mean educated children, and educated children mean the better future!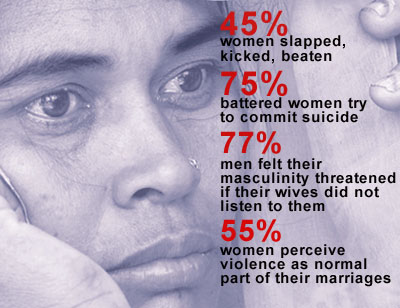 Yet gender inequalities persist in our society today. Women in many parts of the globe still lack access to decent work, face occupational segregation and gender wage gaps, are denied access to basic education and health care, and even suffer from violence and discrimination.
There have been many efforts around the globe to see gender equality. Convention on the Elimination of All Forms of Discrimination against Women (CEDAW)is one of them. The UN also established UN Women in July 2010 as a historic step to accelerate its goals on gender equality and the empowerment of women. In its latest report,
Progress of the World's Women: In Pursuit of Justice
, UN Women analyzed and assessed women's access to justice. It offers fresh perspectives and approaches to ensuring women globally can access justice, be it in home, workplace, or in public life.
Now, what does 'gender equality' mean to you?
Earlier this day, a senior of mine tweeted in Bahasa,
"Berbicara keseteraan gender, berarti wanita mesti menerima wajib militer, atau beban kerja pria yg menggunakan fisik. Intinya, jangan manja.
" (which basically says in English, 'Talking bout gender equality, meaning women must accept military conscription, or men's physical working burden. Don't ask to be spoiled.")
Actually, I have to admit that I am against that kind of stance. NOT that because I wanna be spoiled, but because I believe that's not what 'gender equality' means.
According to
ABC of Women Worker's Rights and Gender Equality
, produced by ILO in 2000, gender equality means that "women and men have equal conditions for realizing their full human rights and for contributing to, and benefiting from, economic, social, cultural and political development". Therefore, it does not mean taking both men and women as the same, but rather as equal and justly. It means acknowledging the differences of men and women, their biological differences, capabilities, etc., while still giving equal respect.
For example, when a company is opening a job vacancy for manager. Anyone who qualifies and meets their standards, regardless they are women or men, should get same opportunity of getting that job. This is not to deny that there are several positions and jobs that only man or woman can do.
But, contrary to what my senior said, gender equality does not mean demanding from women of what men can do while they can not, and vice versa, but rather, that their right, responsibilities, and opportunities will not depend whether they were born women or men. For example, it is not right to make women carry heavy loads
beyond
, and I repeat,
beyond
their can, with sentiment 'gender equality' as your justification.
The head of my high school foundation, Sr Francesco Marianti, OSU never lets her female students carry heavy items such as big tables etc which are beyond their capabilities. She always asks her male students to do so. When a female friend of mine once argued that it is discriminatory, she replied that that is stupid. Women are gifted with womb, softer muscles etc, and taking too heavy objects might harm their bodies. There is no point in making women do that kind of stuff, because the ultimate goal is
not
that kind of so-called 'equality'. It is by providing opportunities to both men and women based on their capabilities.
So to me, gender equality means that both men and women have the right to make their own choices: what to be, what to do, purely based on what they are capable of. It is removing social prejudice about women or men, removing generalized labels. To me as a woman, it is to have the freedom to be both wife/mother
and
diplomat/astronaut/police officer/general/etc. It is not to receive discrimination, violence, harassment and alikes just because I am a woman, and considered lower then men. It is the freedom to take my stance, and have my say in this world. It is freedom to be me, and maximize what I have as a human being. (:
The world is now on progress to achieve gender equality.
173 countries guarantee paid maternity leave, 125 countries outlaw domestic violence, 139 constitutions guarantee gender equality, 117 countries have equal pay laws.. More works still need to be done, and they need not only women, but men alike. Hand in hand. Because it is mutually beneficial to everybody! :D
Closing Remarks
So, ladies, I would like to, on this special day, congratulate us all for being so strong, yet gentle; tough, yet sensitive; for being so beautiful, so smart, so enthusiastic in finding our footing in this world.
I would like to celebrate the achievements of women around the globe and all across history. I would like to say thanks. I would like to encourage us, all of us, to keep moving forward - to finally achieve, that gender equality that we have all been dreaming of. AMEN.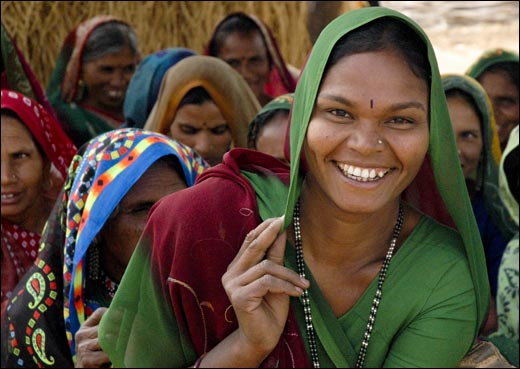 Gender equality must become a lived reality.
-Michelle Bachelet
XOXO Much love,
Marsha Imaniara - Indonesian woman